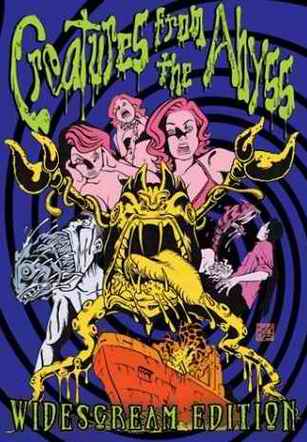 Creatures of the Abyss (1994, Al Passeri)
On of normal day if someone were to ask me what is the greatest film I've ever seen i would say either Citizen Kane, Aguirre The Wrath of God or City Lights. On a great day i would say Shark Attack 3: Megalodon. I will no longer say that Shark Attack 3 is the greatest film I've ever seen. Not even that masterpiece of cinema can amount to Creatures of the Abyss.
This is hands down the greatest film ever made. I honestly could not believe what i was watching throughout this whole film. A group of people in their early 20's go on a boat in the middle of the ocean late at night for no apparent reason and end up running out of gas. They find a dead body in the ocean, get scared and decide to go on an abandoned ship that is filled with all kinds of weird shit. The ship seems to have a retarded version of "HAL" from 2001: a space odyssey that has the most stupidest voice ever. A scientist that looks exactly like Albert Einstein but always foaming at the mouth that swears to one of the characters that he will find more pussy. Last but not least we get to tell which of the characters is the total dumbass in the first 5 minutes of the film...he gets trapped in a net.
Yes, I absolutely loved this film. Everything is just amazing and you seriously won't believe one thing that your watching. Money was actually spent on this and i am glad it was because i will be watching this film over and over again. Cinema's most greatest achievement.
Grade MASTERPIECE
I would also like to add that this was the film that made me decide to write another entry in my blog. I've been watching films but i wasn't inspired to write anything. So whoever reads this can thank Creatures of the Abyss. A thanks that is well deserved on so many levels.
Now for Pictures of this MASTERPIECE.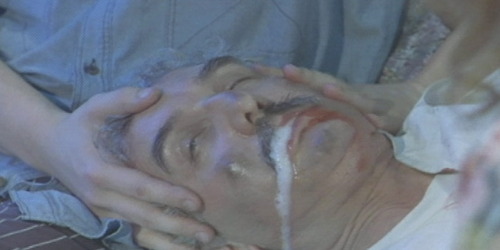 If you liked the video i posted earlier with the fish jumping out of the water and hitting a guy in the nuts then you will love this film. Tons of fishes jumping and hitting people. Amazing.